Key Facts
86,000 +

farmers trained in sustainable agriculture

5,305

farmers involved in community-based seed production programme

150+

tonnes of seed produced under Community-based Seed Production Programme

2,000+

community-led grain banks

2.5 tonnes

of seed stored in 41 community seed banks
As on 31 March 2016
Farming is the primary income for the vast majority of households RGMVP works with. Given the instability in crop yield, it is critical that best practices be taught to these communities to ensure optimum seasonal yields. Thus, RGMVP teaches System of Rice Intensification (SRI) and System of Wheat Intensification (SWI), which leads to yield improvement due to better root development. These methods also reduce water usage, reduce the cost of production, and protect crops from becoming damaged by heavy rains and wind. Women learn irrigation techniques, how to prepare compost out of cow excrement and kitchen and field waste, kitchen gardening, and how to plant intercrop fields to maximise their small land holdings.
The farmers trained in SRI/SWI methods have experienced yields increase by 30 percent. With the surplus in grain, SHG members created grain banks, providing them with food security in case of emergencies. The compost they create is also sold to other farmers for additional income.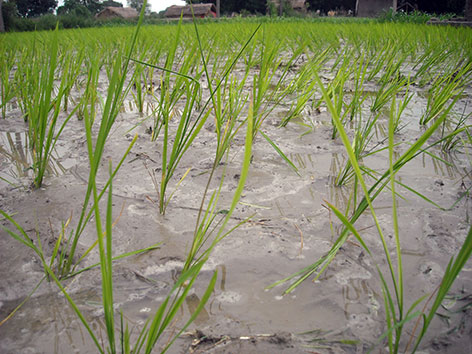 RGMVP has also recently initiated the Community-based Seed Pilot Project (CSPP) which provides a sustainable seed-security structure where farmers acquire access to high quality seed, produce higher yields, increase their profits, and have the resources to store excess seeds as savings to account for risks. In addition, this model provides women with invaluable hands-on experience with seed production techniques and management skills. These, in turn, build confidence and executive functioning capacities. Given that women and, more generally those from the rural communities, are traditionally left out of the seed production process, this project has broken this pattern by bringing rural women into the process - finally putting access to quality seed into the hands of the communities themselves.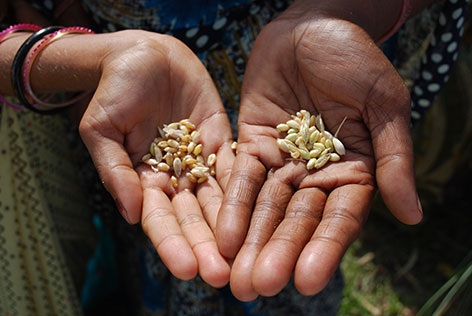 RGMVP also forms Farmer SHGs as a means to support male members of SHG households who help their wives in agricultural activities.